■ Our finest and best selling product, HBM12.5+ block making machine is designed to produce high-quality Hollow Blocks, Interlocks, Solid Stones and Curb Stones with minimal waste and maximum output. Whether you need to build a house, a road, a garden or a wall, our block making machine can meet your needs and exceed your expectations. 
■ Strong and durable structure that can withstand harsh weather conditions and heavy loads.
■ PLC control system that allows you to adjust the parameters and settings of the machine according to your requirements.
■ Hydraulic system that ensures smooth and stable operation and reduces noise and vibration.
■ Multi-function mold that can produce different shapes and sizes of blocks with high precision and quality.
■ High production capacity that can reach up to 2200 blocks per hour depending on the block size and type.
■ It has a low energy consumption that saves your money and reduces environmental impact.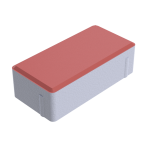 Intrlock 200 x 100 x 60
Quantity/Press : 1 m2
production per hour : 110 m2
200 x 160 x 60
Quantity/Press : 0.9 m2
production per hour : 100 m2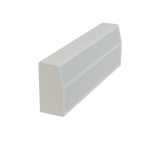 CURBSTONE 500 x 250 x 150
Quantity/Press : 8
production per hour : 778
HOLLOW BLOCK 200 x 200 x 400
Quantity/Press : 12.5
production per hour : 1662
200 x 150 x 400
Quantity/Press : 16.5
production per hour : 2200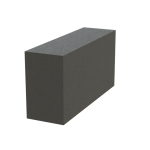 Solid Stone 20
200x100x60
Quantity/Press : 80
production per hour : 12520
| Feature Name | Value | Unit |
| --- | --- | --- |
| Full Dimension of HBM12.5 | 8400x2460x3420 | mm |
| Weight | 16 | Ton |
| Control System | PC- SCADA - Plc -FATEK | .... |
| Hydrulic System | GERMANY | .... |
| Bearings | GERMANY | .... |
| Electricity of Mak | 65 | kw |
| Electric parts | SIEMENS | .... |
| Pallet Dimensions | 1250x1150 | mm |
| Work area on pallet | 1200x1100 | mm |
| highest hight of product | 300 | mm |
| smallest hight of product | 60 | mm |
| upper vibrator motor | 1.1 -N=2/ Turkey | Kw |
| lower vibrator motor | 11 - N=2 / SIEMENS | Kw |
| Number of Hydrulic pistons | 15 | .... |
| Number of air pistons | 10 | ..... |