■ The production of high quality concrete products requires mixing technology that delivers precise results.
■ Hamdn company has been developed concrete mixers during years of work in this field and always use the best technolgy in design and in manfucturing.
■ Hight mixing speed and complex motion path design make the mixing of various materials more intense, more uniform and higher productivity.
■ The specially designed stirring device makes the stirring speed faster and the mixing more uniform; the mixing blade is more resistant to wear.
■ planetary gearbox, with low noise, large torque, strong durability.
■ Maintenance door design, more convenient maintenance and cleaning.
■ Low maintenance costs.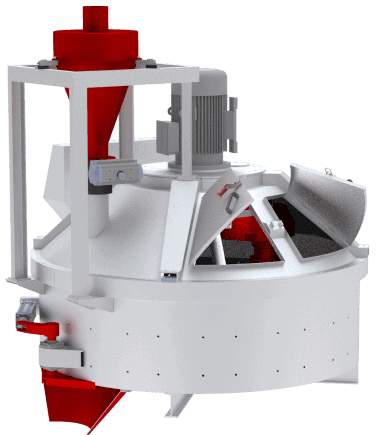 Coupling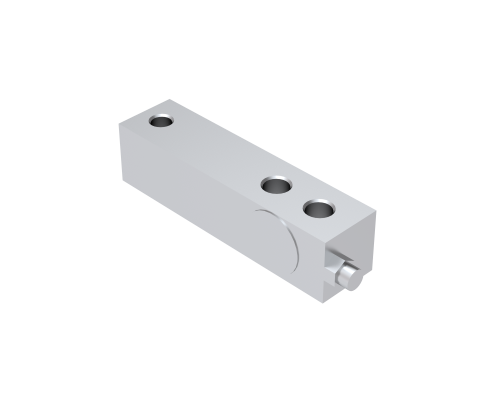 LOADCELL
Pneumatic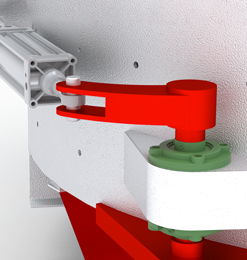 DischargeDoor
GEARBOX
Mixer sizes and capacities
HPM 250
Output Capacity : 250
Input Capacity (L) : 375
Diameter of Mixing trough (mm) : 1300
Mixing Blade : 1 x 2
Mixing Power (Kw) : 11
HPM 500
Output Capacity : 500
Input Capacity (L) : 750
Diameter of Mixing trough (mm) : 1900
Mixing Blade : 1 x 2
Mixing Power (Kw) : 18.5
HPM 750
Output Capacity : 750
Input Capacity (L) : 1125
Diameter of Mixing trough (mm) : 2192
Mixing Blade : 1 x 3
Mixing Power (Kw) : 30
HPM 1000
Output Capacity : 1000
Input Capacity (L) : 1500
Diameter of Mixing trough (mm) : 2496
Mixing Blade : 2 x 4
Mixing Power (Kw) : 37
HPM 1500
Output Capacity : 1500
Input Capacity (L) : 2250
Diameter of Mixing trough (mm) : 2796
Mixing Blade : 2 x 4
Mixing Power (Kw) : 55
HPM 2000
Output Capacity : 2000
Input Capacity (L) : 3000
Diameter of Mixing trough (mm) : 3100
Mixing Blade : 3 x 6
Mixing Power (Kw) : 75
HPM 3000
Output Capacity : 3000
Input Capacity (L) : 4500
Diameter of Mixing trough (mm) : 3400
Mixing Blade : 3 x 9
Mixing Power (Kw) : 110