■  Automatic production line
■ Blocks, interlock , and curbstones
■ High productivity per hour 
■ German hydraulic system
■ Siemens control panel
■  Scada computer operating system  
■ Three employees to operate .
HBM-10 Plus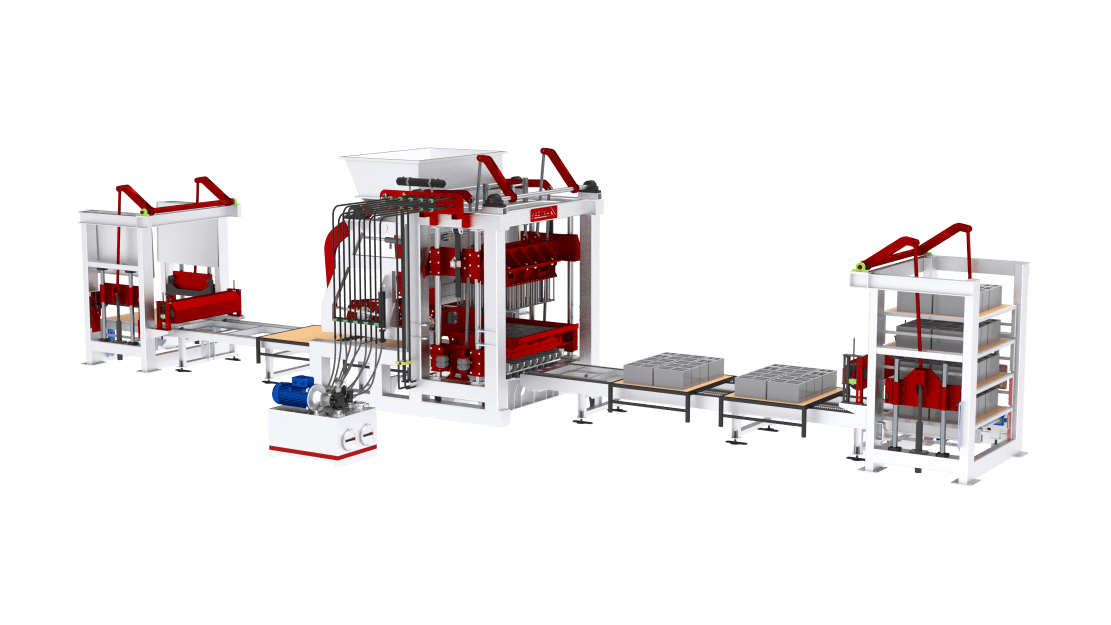 -The capacity is 10 stone for each cycle 200*200*400
- couple color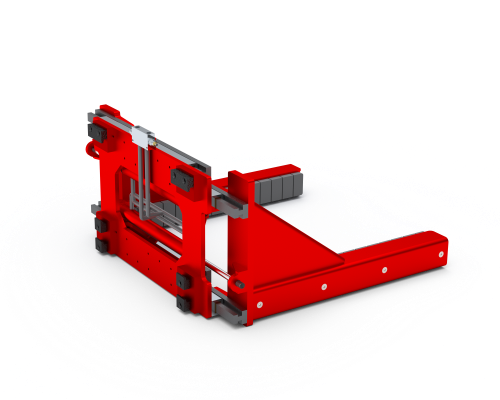 - Strong and durable steel clamp  used in construction industries,.
- It works with hydraulic pressure to lift and transport heavy concrete blocks, slabs, or other masonry materials by forklift.
- With a pallet width of 1000 mm and a rubber length of 1050 mm, it is designed to securely grip and hold the block in place during transportation, increasing safety on the work field .
Hydraulic system for block &Interlock production line
All pumps and oil system parts are made in Germany
- System with acceleration and deceleration feature
Concrete Block&interlock Mold
Different hollow block molds
Hopper

Three-division tanks a volume of 10 m3 for each compartment
- The thickness of the sheet used is 4 mm, and the thickness of gates and
fastening area is 8 mm
- The chassis carrying tanks is H bridges 160 * 160 mm,
American size for legs, and the cutting is U bridges 100 mm
- Vibrators to Prevent the stickiness of the materials
Cement Silo
Capacity of 50tons, including environmentally friendly electrical filters
and the necessary sensors 
The computer and control screen& Electrical panel
Plc system operate by computer not with touching screen
- Electrical panel to operate all factory parts
ABB – Siemens –Schrneide