■  Produce blocks, interlock and curbstones automatically with different shapes and sizes
■ Achieve high output per hour with German hydraulic system that ensures smooth and fast operation
■ Control the production line with Siemens panel and Scada computer system that allow easy monitoring and adjustment of settings
■ Only need three workers to operate the line, saving labor costs and increasing efficiency
■ The factory is characterized by an industrial safety system that complies with international conditions and specifications.
■  HBM18+ is characterized by its ability to produce all kinds of cement products.
-The capacity is 18 stone for each cycle 200*200*400
- Product high: 60 mm - 300 mm
-Palet size : 1350*1450 mm
-Automatic robot to assembly products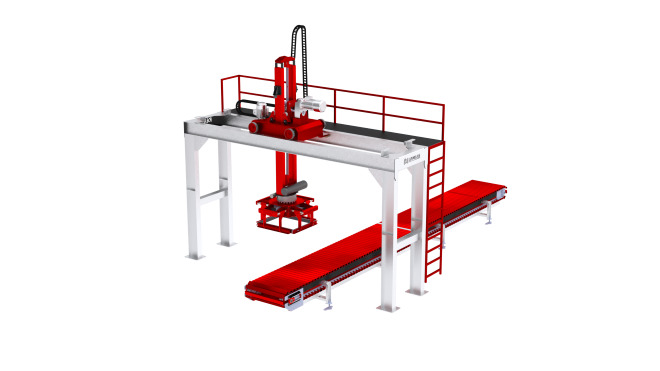 - A Special conveyor for finished product
VIBRATOR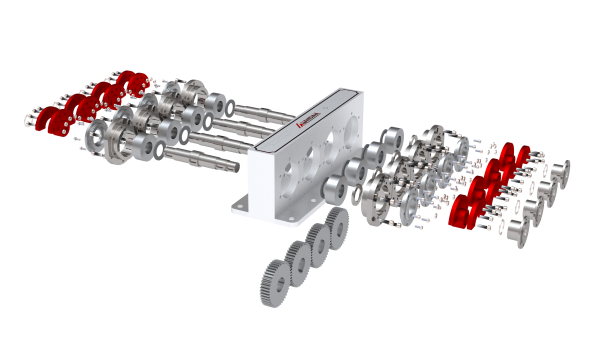 ■ Engine system is adjustable to the required power/frequency cycle for the mold vibration cycle to fill the cavity uniformly and intensively vibrate the concrete to the required density.
■ Smooth cycles, low electricity consumption, optimal distribution of cement mixture and pressure on concrete.
■ Reduces the amount of cement in the concrete with equivalent mechanical force,and longer lifespan of molds.
■   Ideal vibration ratio
Concrete Block&interlock Mold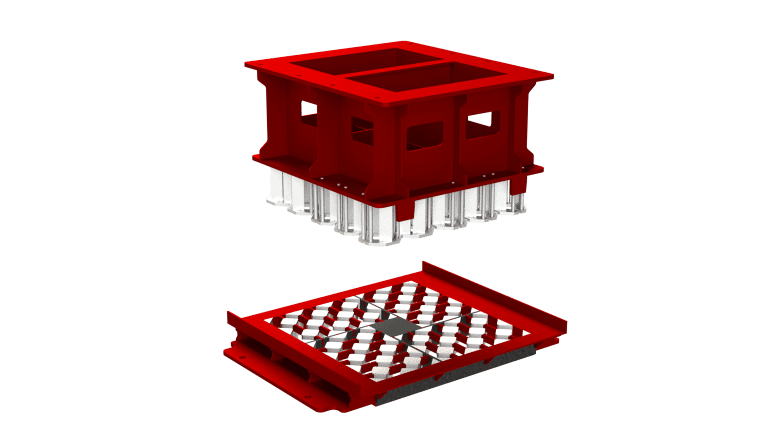 Hopper

Three-division tanks a volume of 10 m3 for each compartment
- The thickness of the sheet used is 4 mm, and the thickness of gates and
fastening area is 8 mm
- The chassis carrying tanks is  bridges 160 * 160 mm,
, and the cutting is U bridges 100 mm
- Vibrators to Prevent the stickiness of the materials
Cement Silo
Capacity of 100 tons, including environmentally friendly electrical filters
and the necessary sensors and others
The computer and control screen& Electrical panel
Plc system operate by computer not with touching screen
- Electrical panel to operate all factory parts
ABB – Siemens –Schrneide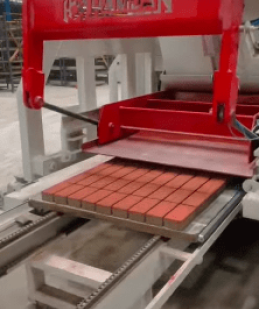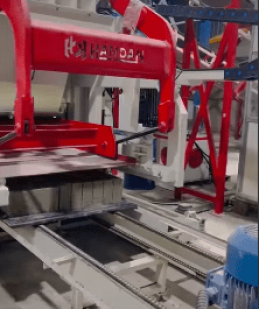 Interlock
Production
Block
Production
01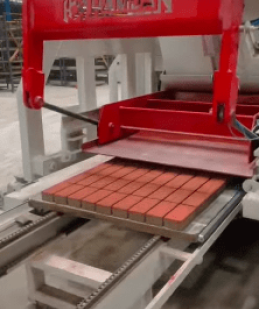 Cubing
Robot
Interlock
Production
02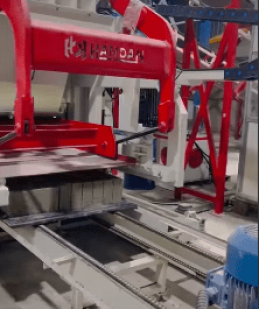 cubing
robot
Block
Production
03
♦️